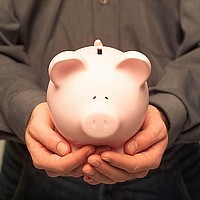 Dues for the WNY Gluten Free Diet Support Group are still $15.00 per calendar year for current members and $20.00 for new members.
Your dues help promote celiac disease education and awareness in the Western New York area and also offer you many benefits.
Receive the quarterly newsletter, filled with information about upcoming events, recipes, and articles of interest to our group.
Enjoy discount admission to dining events throughout the year.
Your dues help defray the costs involved in running the group, including: mailings, educational events, meetings, the annual celiac walk, and this website.
Please make your check payable to WNYGFDSG, Inc. in the amount of $15.00 or $20.00 (and any donation that you feel inclined to make),
Send it to:
WNY Gluten Free Diet Support Group
P.O. BOX 1835
Williamsville, NY 14231
You may also pay your dues at any of our support group meetings.
Thank you for helping WNY Gluten Free Diet Support Group reach so many in our community.
Want to get the latest newsletter online?
WNYGFDSG is going green! We are looking for members to sign up and get the newsletter sent electronically, instead of printed and sent through the mail. You can save a tree, save our group money that can be spent on celiac awareness in our community, and you can stay informed! To switch to the electronic version (which you can print out if you prefer a hard copy), just send an email to buffaloglutenfree@gmail.com. and put newsletter in your subject. Once your membership in the group has been confirmed, you will be sent all newsletters to your email in a PDF format. The news will even get to you BEFORE we mail it out to the general membership! Give it a try, today.
Here is a link to our National Organization - Celiac Support Association (CSA) . Please consider joining this wonderful organization as well. Our local chapter receives $3.00 for every membership to our national group.
Remember - We are "CELIACS HELPING CELIACS"