Are you gluten free in Western New York?
Join a welcoming group of individuals who are also gluten free for programs
with interesting speakers, completely free gluten free dining events at area restaurants, and so much more!
Join us at our next meeting or dining event!
We have a very active Facebook page as well.
Please join the group to be a part of the conversation!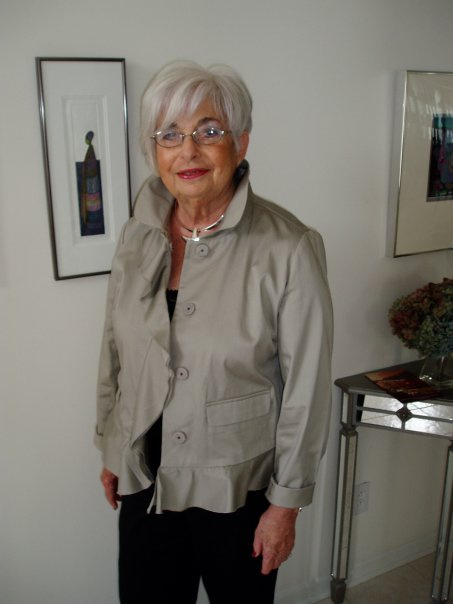 In Memory of Our Marilyn
Marilyn Hauck, true matriarch of our Western NY Gluten Free Diet Support Group,
passed away on Monday morning, March 2, 2020
at the Brothers of Mercy campus, Clarence, NY.
She was 86, just short of her 87th birthday.

For those of us lucky enough to have been in the group when Marilyn
and her husband Cliff were active,
we got to know this dedicated and driven woman who was a long-time board member, advocating for the celiac community. Marilyn helped educate numerous restaurant and bakery owners about the gluten free diet and coordinated dozens of amazing gluten free dining events, most before gluten free options were available.
Marilyn had a spirit and energy that was infectious, bringing the rest of us along to live the creed of our group, "Celiacs Helping Celiacs".
We are sad at her passing but so grateful for having known her.
We send our loving thoughts to her husband Cliff, and to her beautiful family during this difficult time.
The family asks that in lieu of flowers, a donation be made to our group.
Please make checks to:
WNYGFDSG, Inc.
and send to:
WNY Gluten Free Diet Support Group
P.O. BOX 1835
Williamsville, NY 14231
Here is a link to information from the funeral home:
https://www.legacy.com/obituaries/recordonline/obituary.aspx?pid=195605337
Newsletter
Are you a member who receives our newsletter in the mail, but would prefer to get it electronically?
Not only will you save yourself some clutter, you'll save a tree and save the group money that can be spent on celiac awareness in our community!
To switch to the electronic version (which you can also print out if you decide you'd like a hard copy), just send an email to buffaloglutenfree@gmail.com with "Newsletter" in the subject line.
Once your membership in the group has been confirmed, you will be sent all newsletters to your email in a PDF format. The news will even get to you BEFORE we mail it out to the general membership!
Membership
Dues for Renewing Members are $15.00 per calendar year.
New Membership Dues are $20.00 You can pay your dues at any of our support group meetings or pay by mail.
Please make your check payable to WNYGFDSG, Inc. in the amount of $15.00 or $20.00 (and any donation that you feel inclined to make) and mail to:
WNY Gluten Free Diet Support Group
P.O. BOX 1835
Williamsville, NY 14231

With your membership you:
Receive our newsletter, filled with information about upcoming events, recipes, and articles of interest to our group.

Enjoy discounted admission to dining events throughout the year.

Your dues help defray the costs involved in running the group, including: mailings, educational events, meetings, and this website.
Thank you for helping WNY Gluten Free Diet Support Group reach so many in our community.